MOTOR 4 TOYS is an annual event with a splendid goal of gathering as many toys as possible for under-privileged children.
Set up like a car show, there is no entrance fee, but you bring an unwrapped toy (or more) with a value of at least $10 as your "entrance". As you'll see in some of the pictures the event was very successful in its mission and I was completely blown away by the scale of the event.
It was December 5 and at 6AM was a very nippy drive. Full sheepskin jacket time! I guess that's a bit of payback for all the time I've made fun of the Atom owners in the UK, when we're running around in SoCal with sunscreen rather than oilskins.
As I mentioned, I was truly staggered at the size of the turnout of exotic and supercars. Amazing. There was too much to mention and I'm going to let photos do most of the talking. It's safe to say if the parking lot had been auctioned, it would have cleared California's debt crisis.
There literally were rows of Lambos, Ferraris, Porsches, Vipers and just about every other Marque of note. Usually when I go to a show it's pretty easy to pick something I'd happily drive home if I wasn't in the Atom. In this case it was next to impossible.
The Mercedes SLR, Ultima GT were obviously right up there, so was the Maserati GT
Quite frankly, there wasn't much I wouldn't have been thrilled to be driving home. As I've mentioned, I've long loved Mopars and there was a gorgeous 'Cuda and a suspension-tweaked Charger that was the perfect "get out of the way" muscle car. Both lovely.
You would have to have no pulse to not love the Aston Martin V12 Vantage. Look at that motor. Biggest motor in the range, shoved into the smallest car in the fleet. Mighty fine starting point!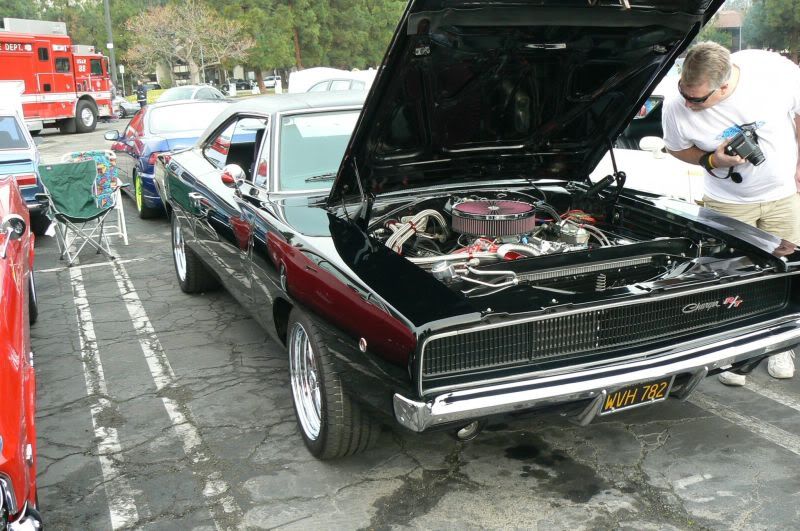 As I said the photos this time will tell most about the day. There really were some unique exotics like the stretched mini that apparently was built by Rolls Royce Coachworks. There was a true low rider that was just brilliant! Still not sure how the bottom of the motor wasn't on the ground first!
There was the opportunity to get photographic evidence that Corvettes are incapable of reversing into parking spaces and frankly I'm not sure what the exotic was in the last of these 4 pics, but the paint was simply staggering. No way to get a photo to convey it properly.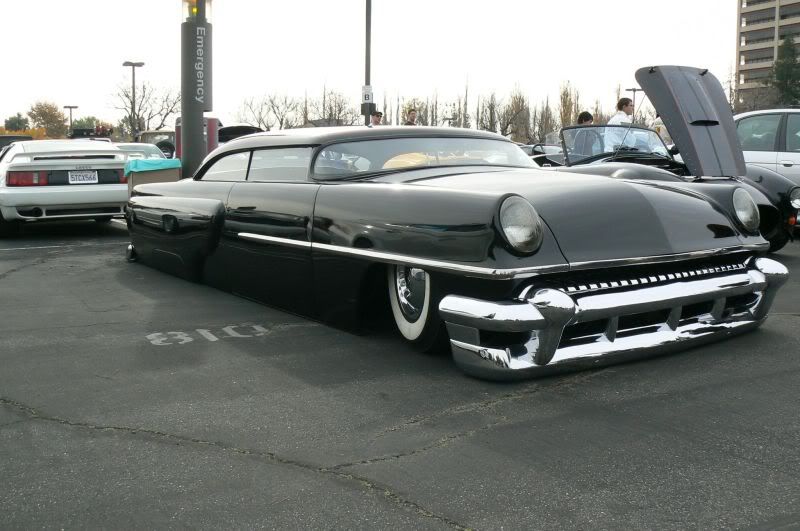 An excellent way to spend a morning and many congratulations to the organizers for such a brilliant way to help kids that need it. Please visit MOTOR 4 TOYS
I think my personal winner of "car of the day" was this matte blacked Ford GT. I just love the idea of matte blacking top notch supercars. This really looked the menacing business.
Finally, I would like to leave you with a Christmas quiz. Apparently there is an L.A.P.D. Midget racing car hidden somewhere in this photograph. I have so far been unable to find it. If you can solve this puzzle, let me know.
If you'd like to know more about how I fund my fun with an Ariel Atom, would like to explore the idea of a home-based business of your own, or would just like to pay off Christmas debt, click on the image below, add your info (100% secure) and see if what I do is a fit for you too.
Merry Christmas!
Click on the image below if you'd like to find out more.