I was introduced to the Braille Rallye by my friend and fellow Atom Owner, Dave. I am very grateful for this as it has become very important to me and I just love the Rallye.
I was expecting the day to be hot in August, but was pleasantly surprised with it being overcast. I arrived at the Braille Institute at about 8AM and there were already quite a few cars getting ready for the Rallye.
The Braille Institute is a charitable organization that does not charge its students, yet gives them incredible help and learning. The reality is that the students will never have the opportunity to drive and so the Rallye was set up to give them the experience of driving and also to experience cool cars that those of us with the sight and luck to own and drive them, tend to take for granted.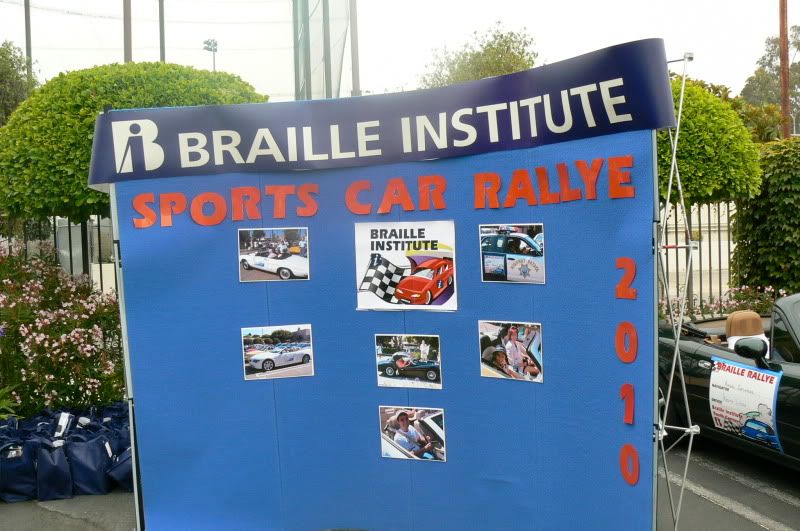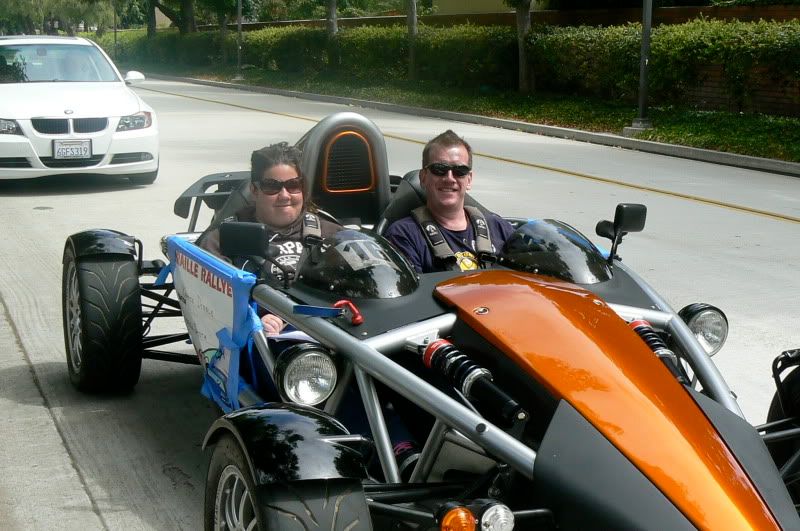 The Brailye Rallye has been going for decades amazingly! This year was a very high turnout of drivers, cars and students which was great for everyone. Pat West and a host of volunteers did a brilliant job of organizing the Rallye.
If you want to know more about the Braille Institute, therefore, simply click the link to Braille Institute and you'll get all the information you need.
The hardest part for me was getting the signs on the car. They are magnetic signs, which are all well and good if you have bodywork on the car – somewhat more challenging in the Atom! As you can see the elegant solution was to slather everything with miles of painters tape!
Each driver gets paired with a student. The students may be either totally blind or partially sighted. The idea is that the student reads instructions either in Braille or with large type. The drivers follow the instructions which are things like "CAST 42" – which means Change Average Speed to 42mph. Other instructions tell you which direction to turn and when – for example it might be at the third stop sign and so on.
My co-driver was Kammie and she was fantastic. She was using large type and also Braille as she was studying Braille too. She has a great sense of humour and I knew we'd get on great throughout the Rallye. I think She was initially taken aback by the Atom, especially how you get in and out of it. That soon became a big smile as so many people said she was in the "coolest car". (I'd be lying if I said that didn't make me smile too!)
Kammie was giving me such great instructions that I thought we'd be in with a shout of a prize. I hadn't factored in the impact that L.A. traffic would have on our time. We drove down to the Long Beach area on freeways and then via surface streets to Huntington Beach.
A picnic had been organized and laid on at a park at the end of the Rallye. Despite one driver error (not listening to instructions ) and the traffic, we both felt great that we had made it all the way to the end. As it turned out, our time was about 24 minutes off – the winning time was a mere 8 minutes off and a fantastic effort!
There were some fantastic cars there. There was what was either a real, or an utterly incredible replica of the Back to the Future DeLorean. There were in fact three DeLoreans in the Rallye. Herbie was there and cocked his wheel on the way out which amused me very much!
There were four CHP squad cars – the best law enforcement turnout in years and a big shout out for them and the effort they made. I hadn't seen that many squad cars since my College days! If you look at the pic of the four officers together, I wish I could convey how much I wanted to ask them to start singing "YMCA". I looked back at their belts and thought better of it! That level of maturity has only come with some years on my clock!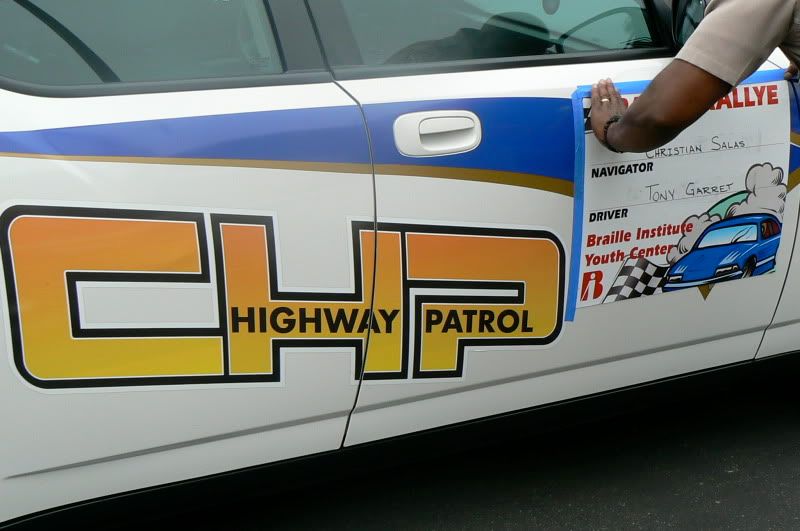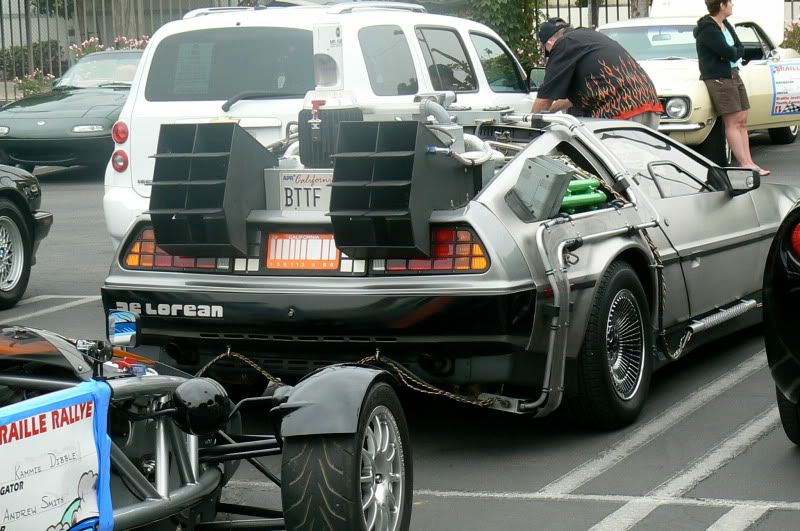 British cars were well represented with the Atom, Triumph, Aston Martin and a beautiful Sunbeam Tiger. There were Minis, Ferrari, Mercedes and all in all a great cross-section of cars.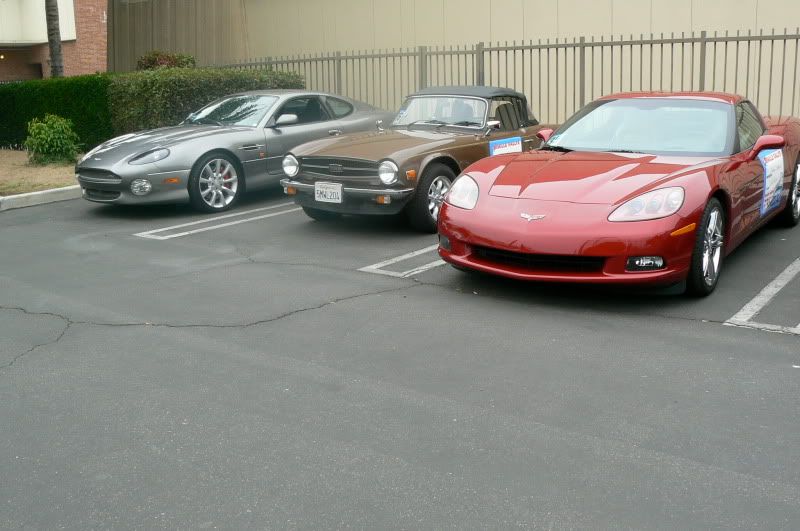 All in all, a brilliant day out. There's an old saying about winning not being important – it's the taking part that counts. That is certainly true of the Braille Rallye. It was so much fun. The highlight for me was meeting Kammie. She has a great sense of humour and was a splendid co-driver. I hope I get to meet Kammie again, maybe at the next Braille Rallye! She does have a "competitive spirit" so I'd better get better at this Rallye thing if she's my co-driver next year!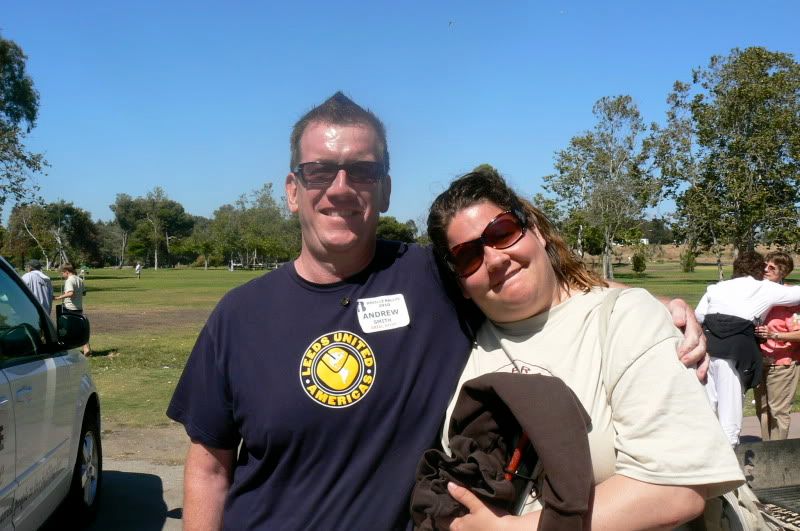 I have the ability to get involved in things like the Braille Rallye thanks to the freedom my home-based business affords me. I don't know if mine is a fit for you or vice versa, but you deserve to take a look.
Click on the image below if you'd like to find out more.