Welcome to the Ariel Atom Blog.
The Ariel Atom is "Barely Legal" insanity. In my opinion, one of the very finest cars ever created, thankfully available in the USA so that I could get one. With a 0-60 sub 3 seconds, it's been likened to a combination of driving and cage fighting! The reality is it's a very drivable car when not being hammered, but you absolutely HAVE to drive this car as being casual with the handling can quickly become an "entertaining moment"
If you want to eat burgers while listening to a rock station in climate controlled comfort, this is definitely not the car you should be considering. It is a car built to be driven – exhilarating, committed, joyful and astonishing. It is a true supercar at a fraction of the amenity-laden other supercars' costs. Hey, when it's not being thrashed, it's about as economic on fuel as a Prius!
This Blog is about how the Atom came first into my knowledge and awareness and then incredibly into my actual possession! I hope you enjoy the site.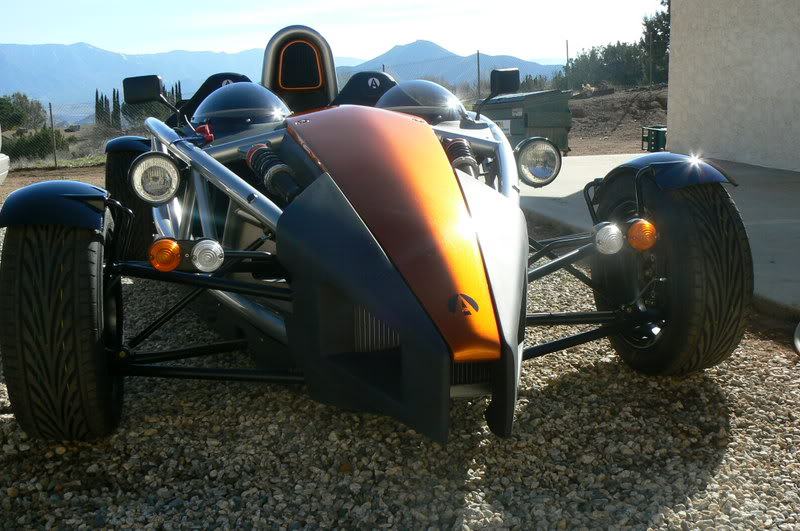 I recently partnered with Elon Musk's solar company. We are looking for purpose-driven entrepreneurs to participate in the solar boom. Click below to learn more.
Motor 4 Toys is a huge gathering of Supercars, Hypercars, Exotics and all kinds of cool motors with the common goal of making sure under-privileged kids will at least have some toys for Christmas. An amazing gathering and too many fantastic cars to begin to count.
read more