Another hard days car show and cruising! Well someone has to do it, don't they?!
Woodland Hills is where I lived when I first moved to L.A. some 17 years ago. Hard to believe I've been here that long. It is a really nice place. I didn't like it when I first moved there as it was the ultimate suburb to me, having come from rural UK. I'll always remember walking to the grocery store as I did as matter of course in the UK, with people looking at me from their cars like I must be a criminal or insane for walking!
As you can see, the Atom was in good company again.
We were once again a molecule as my Mate Nick brought his Atom. I didn't know what to expect, but it turned out to be a really nice time. A couple of hours in the company of some very expensive hardware.
Cars and Coffee is a totally informal gathering of cars. It's in a parking lot at a shopping mall. It's something I absolutely love about SoCal – how the whole car culture evolved and continues to evolve with gatherings like this.
One of the things that really blows me away about owning an Atom, is that even in the presence of multiple millions of Dollars of automobiles, the Atoms always seem to draw the most attention. I know that I'm really biased, but the truth is that I would pick the Atom to drive home above all else in the parking lot. Admittedly, if I had more sense about me, I'd drive the Carrera GT home, sell it and buy 5 Atoms!
There really were some amazing vehicles there today for an informal gathering. There was what looked like and sounded like a real Shelby Daytona Coupe. If it was real, scratch my thought on the Carrera GT and I'd take the Daytona home and in fact not sell it at all, though it would buy 100 Atoms if it was the real deal.
I was chatting too much to get a snap of the Daytona before it left, but here are some pics I took: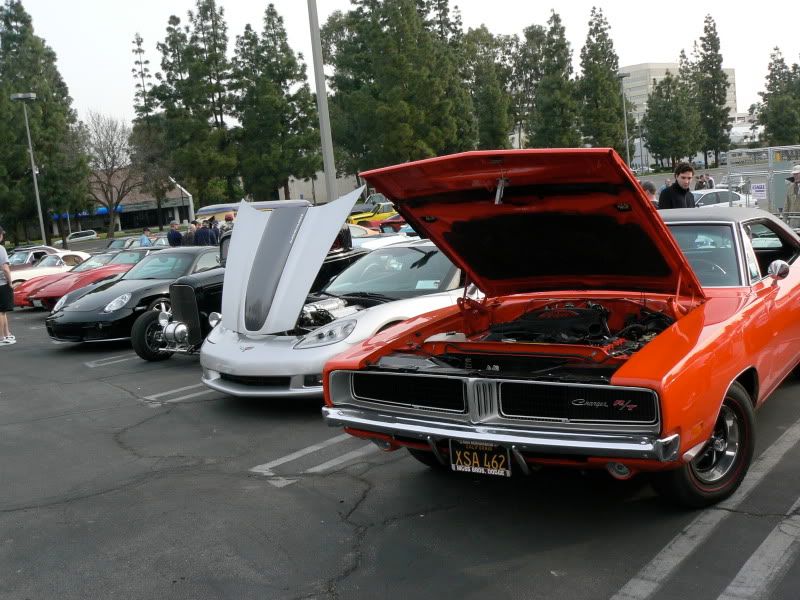 So now that I no longer walk around in Woodland Hills, I like the place a lot better! I can see me spending more time there again as Cars 'N' Coffee is a weekly gathering, with a "big one" on the last Sunday of the Month.
My cruising plans got rearranged because of some inconsiderate running pedestrians having something called the L.A. Marathon! I mean who runs or walks in L.A.? Must be crazy people or criminals!
Had a lovely drive up Pacific Coast Highway instead. Over Topanga Canyon to Malibu, up the Coast to Port Hueneme and home across the 126. Splendid day.
It bears repeating that this is how I do business too! Marketing my business with the Atom is just the perfect win-win for me. If you'd like to know more about the global business that has me "working so hard" on days like this then please take a look.
Click on the image below if you'd like to find out more.