I took the Ariel Atom to the Queen's English Car Show on Sunday March 8th in Woodley Park, Van Nuys, CA
I had never been to this show before and I wasn't expecting great things, There was virtually no information on the show online and I thought, therefore, that it would be a very small show with few cars. Boy was I wrong! The show was huge. Every British Marque that I could think of was represented. Jaguar, Lotus, Rolls Royce, Morgans, you name it, were all there. My personal favourites were the Jags. There was an outstanding XK120 and some fine E Types.
I've been so lazy in posting about this show in large part because I sucked at taking pictures on the day. The Atom had loads of attention and so I was by the car virtually the whole time. Here are some of the pics I did manage to snap: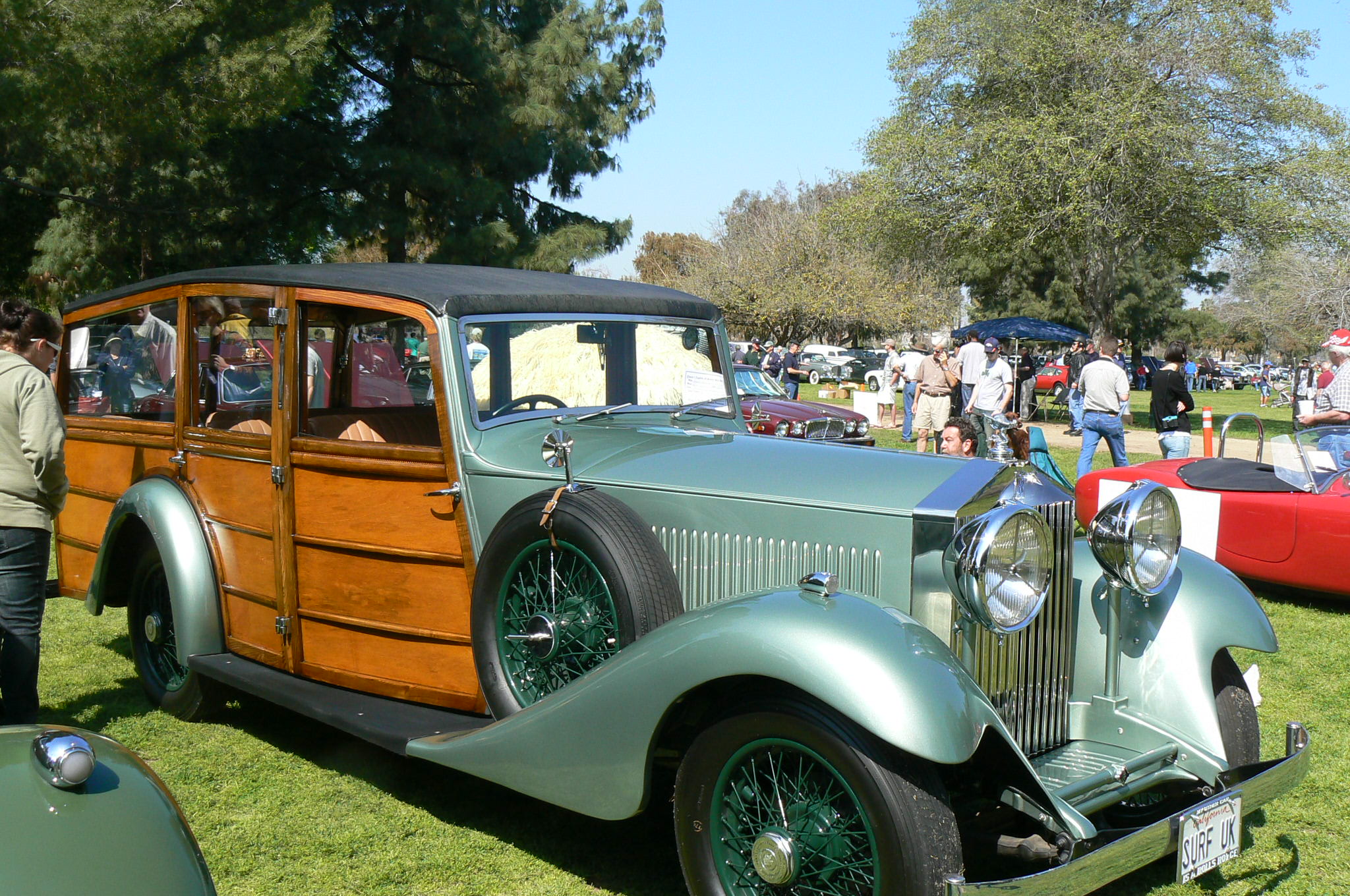 I had an absolute blast. They parked me next to the Morgans which was cool as I grew up about 20 miles away from the Morgan "factory". My good friend Nick was there in his shocking pink and black Atom. It's really nice with its custom paint job. It was pretty stunning to see the Atoms on grass as it really highlighted just how close my bum is to the ground!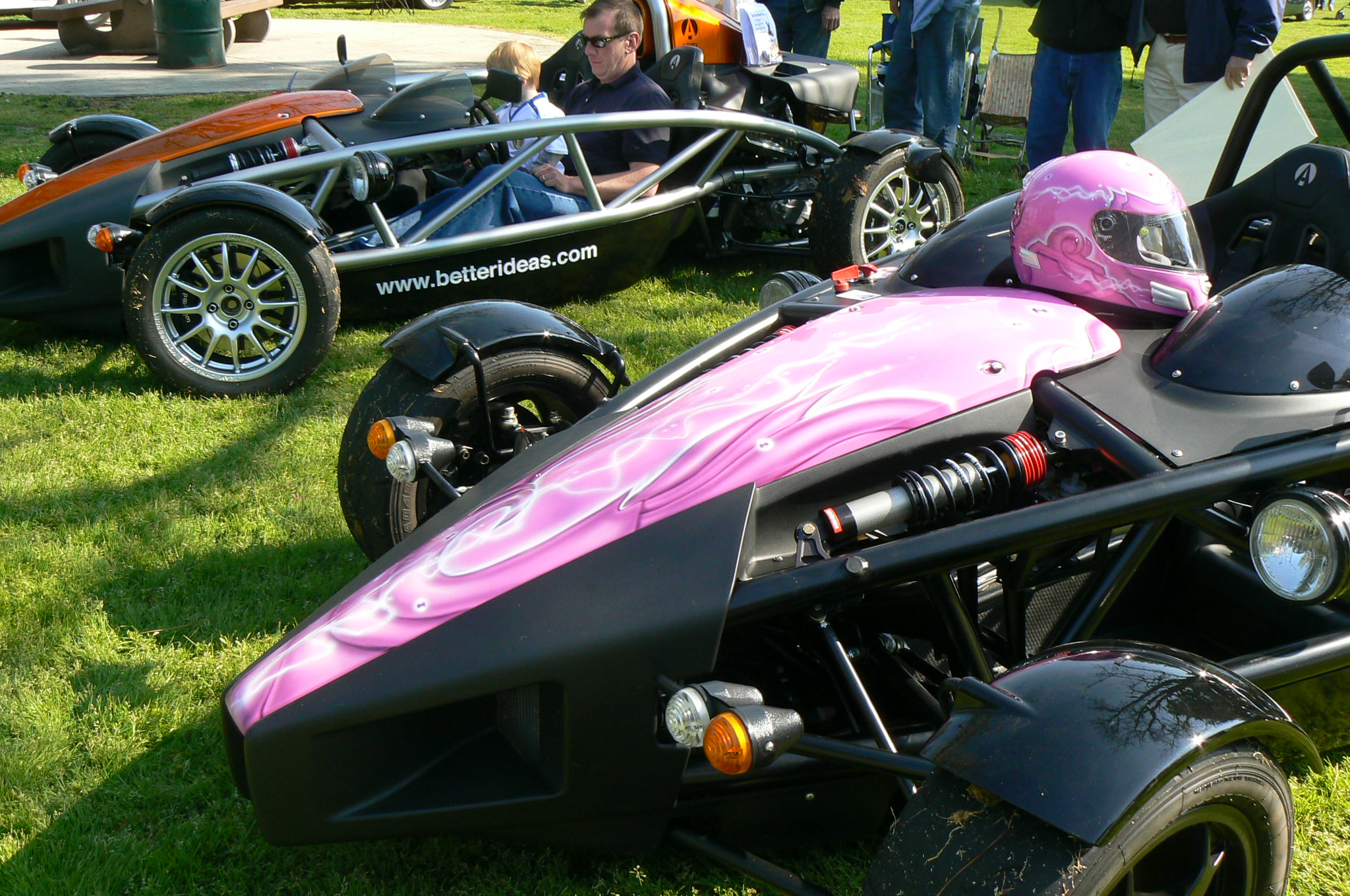 As you can see from the pic below, we had a visitor. I was chatting away to someone about the car and when I looked up, there was Jay Leno. Jay owns the first US made Atom, so had actually come over to find Nick and I to chat about all things Ariel Atom. He is a really nice, down-to-Earth bloke and it was very cool to chat to him. I love the fact that he buys cars and drives them instead of just having static "dead" display cars. I dropped loads of hints about getting into his Garage, but he was having none of it sadly!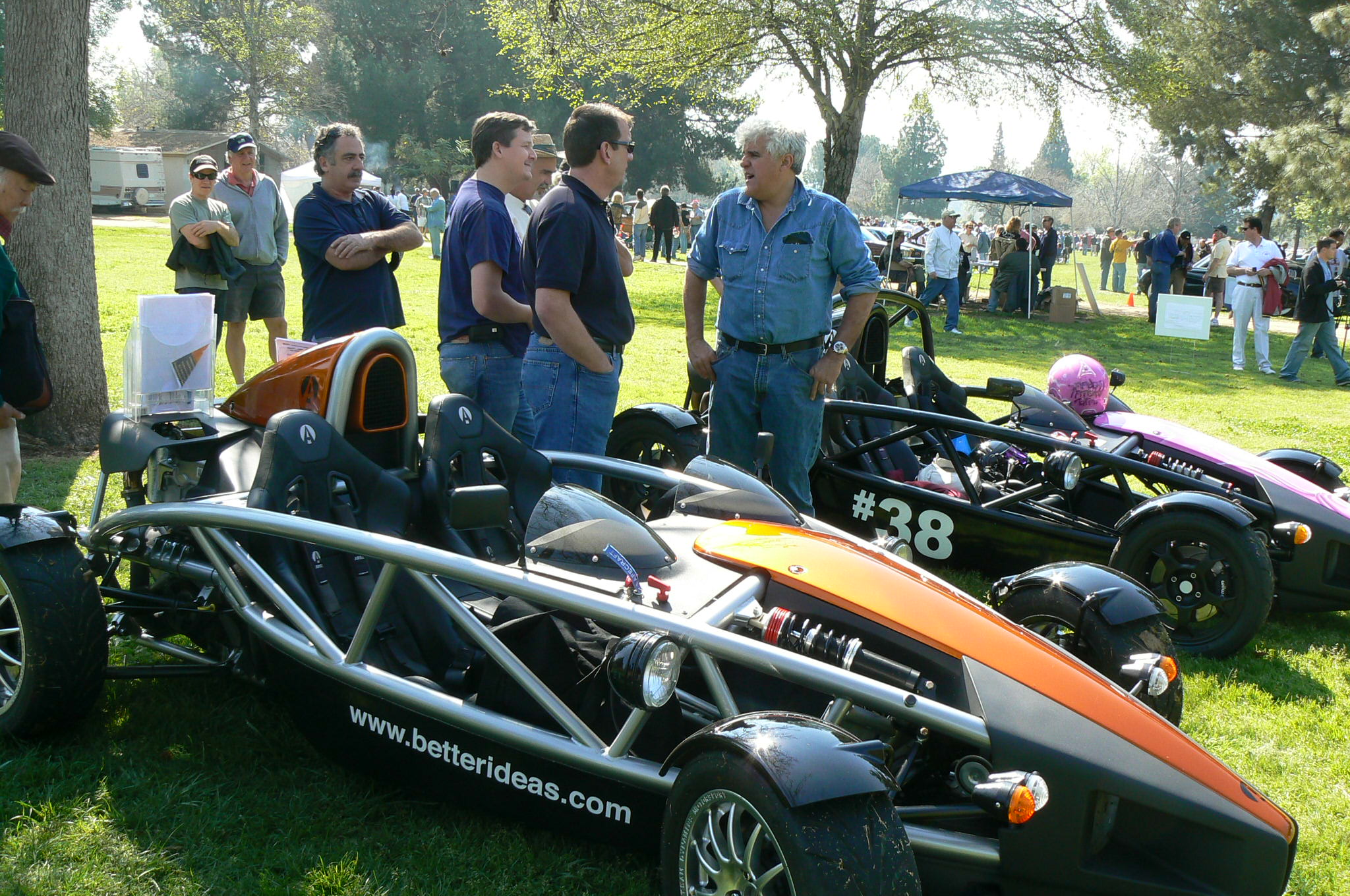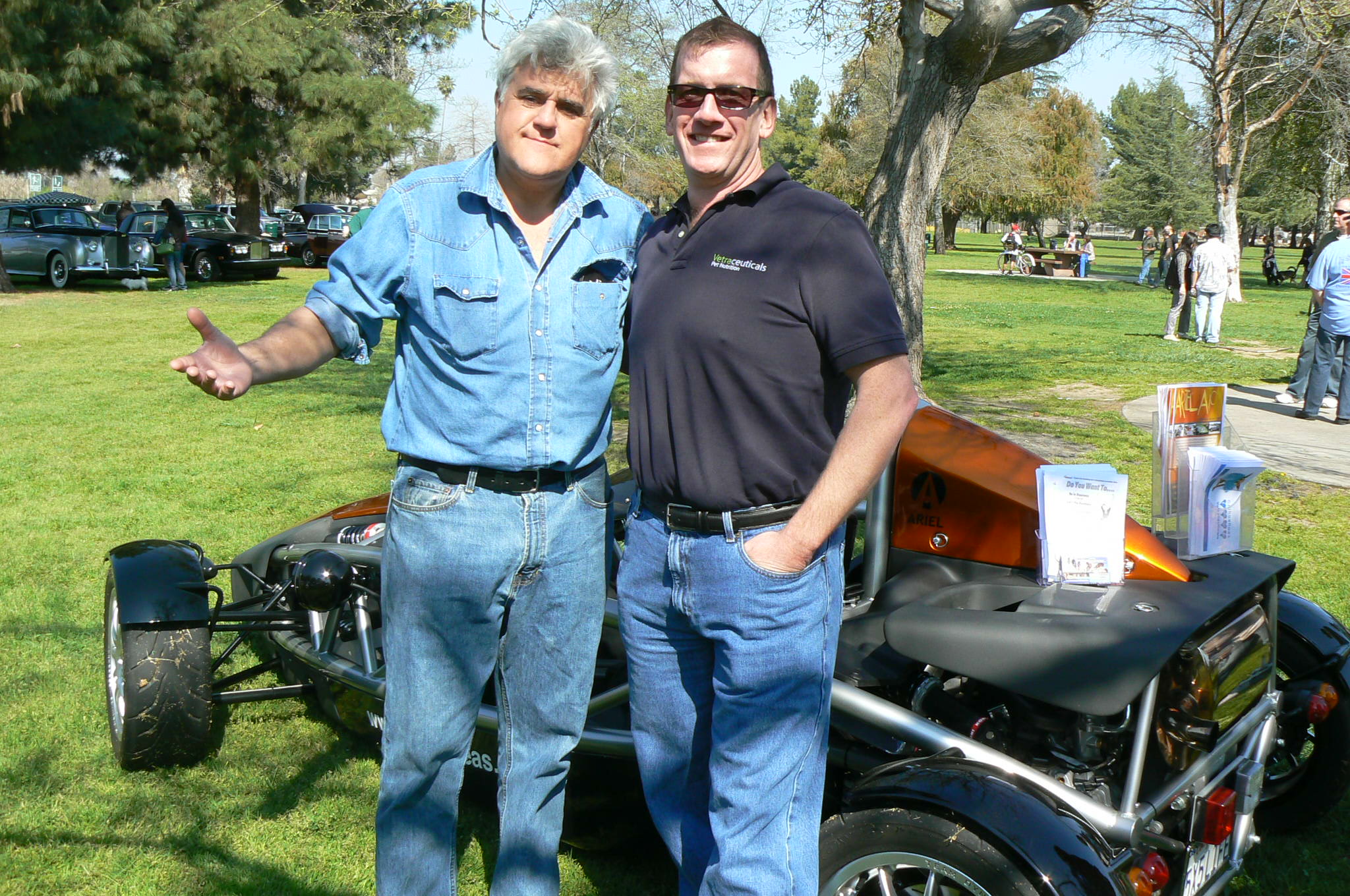 Jay was slumming it at the show and instead of bringing his Ariel Atom, he had bizarrely chosen instead to drive his lowly McLaren F1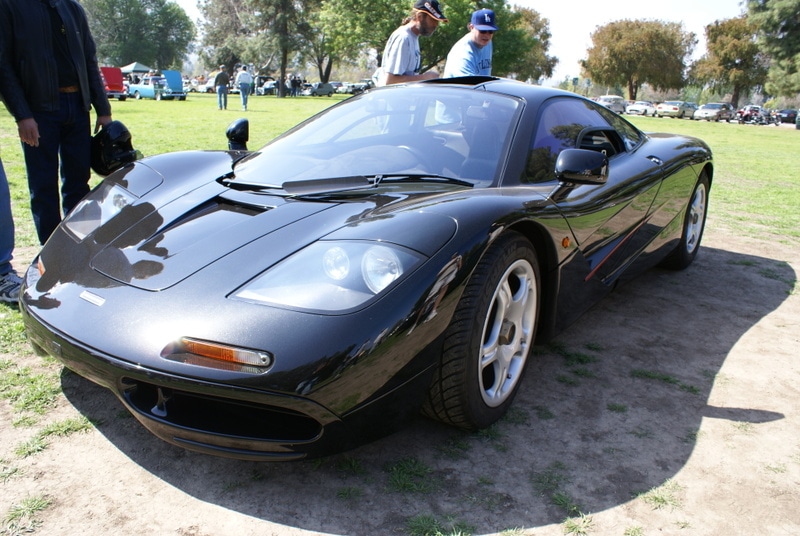 All in all a splendid day out. Great people, great fun. I highly recommend this show if you are in the area next March. You'll definitely need to keep an eye out for the dates and details as the Queen's English Show doesn't exactly have a large internet presence. The link that will give you the basics is at: http://www.queens-english.org/
Definitely a nice family day out. The day wasn't done for me though as guys from the TV show Whipnotic asked if they could film my Atom. More on that in the next post. In the mean time, I'll sign off this post with a pic of the Mrs and Wee One. Thankfully he hasn't figured out the immobilizer (yet).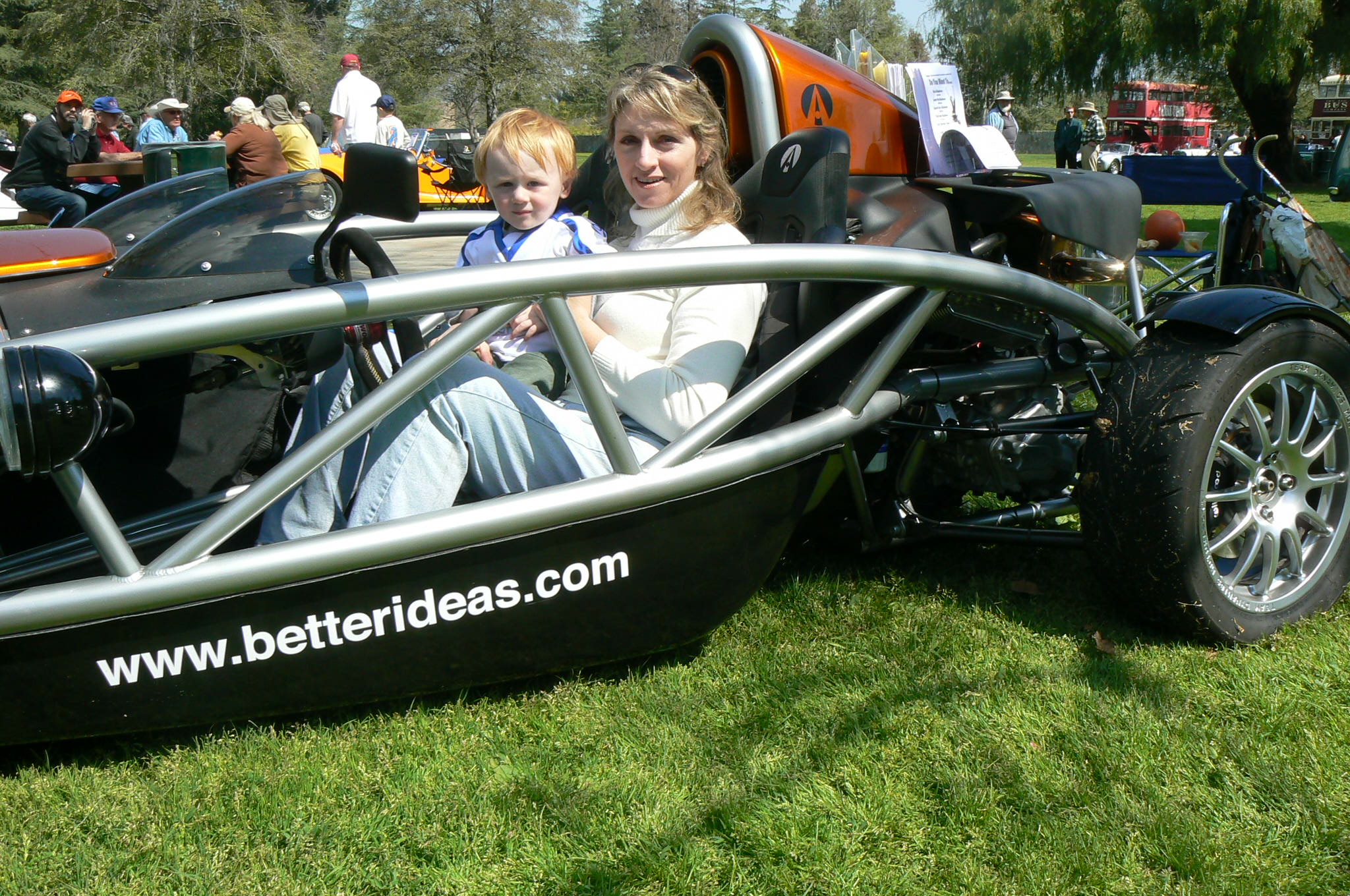 Click on the images below if you'd like to find out more about how I get paid to own an Ariel Atom.